Power of Praise
I've been reading, "The Shack," by William P. Young. I have heard people talk about this book and how good it is. I thought it would be an "easy" read. I was wrong. I had to look more than once at the back cover to make sure it is fiction. It is. Mr. Young is right on target with some of the feelings and emotions surrounding tragedy with your child. I have found that after a few pages I have to close the book, put it down and wait until later to read more.
One thing that I thought was pretty interesting was an interaction with God and Jesus in the shack. It was a few sentences just telling God how wonderful He is. I realize this is not real and there are many more examples of praise in the bible which is so real, but this personal side by side relationship got me thinking.
After reading that chapter I listened to a speaker talk about the importance of praise and our purpose during praise and worship. We are praising God. It doesn't have to be at church, with a leader or a praise team... I can praise God anywhere with words, with song, with my heart, with actions. I can praise God with my obedience.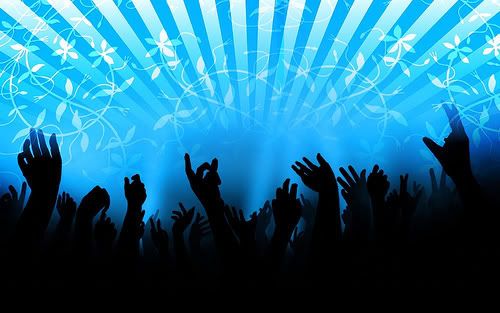 When I'm at home there are a couple of songs that I listen to to create an atmosphere of praise. Lord, You're Holy by Karen Wheaton is such an awesome praise song. I know we all have our favorites that we sing at church that seem to stick with us all week long.
I guess I had never considered praise to be such a powerful spiritual weapon before. Praise is more than an uplifting song, or words spoken to lift God up in praise. Praise does something. It releases the very presence of God Himself. And when the presence of God enters, your enemies are turned away!
For the choir director: A psalm of David, to be sung to the tune "Death of the Son." I will thank you, LORD, with all my heart; I will tell of all the marvelous things you have done.

I will be filled with joy because of you. I will sing praises to your name, O Most High. My enemies turn away in retreat; they are overthrown and destroyed before you. Psalms 9:1-3 NLT
The next time the devil tries to stifle your effectiveness, or to drain you of the strength and victory that's yours in Jesus, turn him back with the powerful weapon of
PRAISE
.
What is your favorite praise song?
Do you have other ways to offer up praise to God?
Labels: praise